I receive many requests to verify if a Navy SEAL resume is fake and the vast majority turn out fraudulent. Writing the words "Navy SEAL" on a resume opens many doors for imposters seeking employment. The good news is the revised Stolen Valor Act specifically targets those fakes that seek a monetary gain from their false claims. Claiming to be a SEAL on a resume when that person is not is a violation of the Stolen Valor Act
Below are examples of the HUNDREDS of fake resumes I've verified.
You are here - PHONY NAVY SEALs Verifications > Fake Navy SEAL Resumes


Fake Navy SEAL Resumes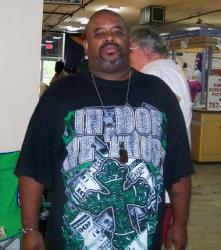 Jerry Lee the Fast Food Navy SEAL
Jerry Lee
518 Ruffner Street, Norfolk, Va.23504 757-724-4911
leejr.jerry@yahoo.com
Objective
To obtain an entry level position with the opportunity for advancement and to utilize skills obtained from previous experience
02/12-03-12
Burger King, Norfolk, Va.
Greet customers entering establishment
Prepare food for customer orders
Maintain a neat and clean check out and dining area
Oct 2009-April 2010
Cashier, McDonalds, Norfolk, Va.
Greet customers entering establishment
Prepare food for customer orders
Balance cash drawer on a daily basis
Receive payments from customers using cash or credit cards and ensured accuracy of customers change.
03/05/1980-03/04/2002
US Navy Seal US Navy, Queens, Ny
Conducted insertions and extractions by sea, air and land to accomplish covert, Special Warfare Special Operations missions.
Captured high-value enemy personnel and terrorists around the world
Collected information and intelligence through special reconnaissance missions
Carried out small-unit, direct-action missions against military targets
Performed underwater reconnaissance and the demolition of natural or man-made obstacles prior to amphibious landings
Supervised fifteen men in my unit ensuring accuracy of daily operations.
JEFFREY L. BELL JR.
5 MEYERS AVE. BERLIN, N.J. 08009
PHONE: (856)305-0874 / Skype: (856)872-2193
Email: jbelljr2011@gmail.com

Experience Summary
Enlisted in the United States Navy and completed an extensive 4 year nuclear submarine program in 1994 and obtained a bachelors degree in Mechanical Engineering, while working on becoming an officer. I was then accepted and completed the intensive BUDS training and became an operative in the SPEC-OPS community the U.S. Navy Seals in 1995. I operated on a submarine and an aircraft carrier during the 1991 Desert Storm Iraq era. Operation Anaconda, Operation Enduring Freedom Kabul and Khandahar Afghanistan 2001, 2003 and 2005, Iraq 2003, 2004 and 2006. Before departing the U.S. Navy after 16 yrs of service, I obtained the rank of Lt. CMDR.
Ernest R. Livesay
32 Stoneridge Dr.
Ringwood, NJ 07456
(973)248-2154
ernielivesay@hotmail.com
EDUCATION
GENERAL MANAGER SCHOOL, Auto Nation
U.S. NAVY SEAL: 1982-1991
UNIVERSITY OF SOUTH FLORIDA Tampa, FL
Bachelor of Science - Mathematics
LETO HIGH SCHOOL, Tampa, FL
PHILLIP S. PARKER
240 East 175th Street, Apt. 408
Bronx, New York 10457
Home Phone: (718) 294-4422
Cell Phone: (917) 600-7361

MILITARY EXPERIENCE
U.S. Navy, United States Navy Special Warfare Center, Coronado, California 91755
Naval Officer (Lieutenant Commander) - SEAL Team Leader
July 1990 - July 2003
While enlisted in the United States Army, and upon graduation from the University of North Carolina, I volunteered for special training as a Basic Underwater Diver/SEAL Training (BUD/S). Upon successful completion of the United States Navy's 6-month BUD/S program, I was discharged and re-enlisted into the United States Navy as a Naval Officer and a member of a Combined Reconnaissance Team with the United States Naval Special Warfare Development Group (SEAL Team Six), stationed at the Naval Special Warfare Center, Coronado, California and Norfolk, Virginia. In March 2008, while still a member of the Naval Reserve, I was recalled into active duty for extended service in the Middle East (Iraq and Afghanistan) and Africa (Somalia) with the United States Naval Special Warfare Development Group (SEAL Team Six). I completed my extended 20-month military commitment on November 30, 2009. U.S. Army, John F. Kennedy Center for Psychological Warfare, Fort Bragg, North Carolina and The European Defense Analysis Center, Patch Barracks, Stuttgart, West Germany Electronic Image Interpreter.
David H. Hanson
16871 Cimarron Pass
Noblesville, IN 46060
(317)440-8985
DHOLLISHANSON@GMAIL.COM
Talented and visionary leader with a reputation for integrity and an ability to influence results. Exceptionally creative with effective organizational abilities, and interpersonal skills. Over six years of accounting and finance experience in the loan industry.
EDUCATION Connersville High School, 1994-1998
Mortgage Officer Certification, 2002 & 2010
Kaplan University, 2010-present
o Working towards A.S. in Criminal Justice
o Maintained 3.98 GPA
WORK EXPERIENCE Crownmark Mortgage, August 2003-present
Senior Account Officer
o Provide outstanding customer service
o Generate new business and clients
o Increase customer awareness of products and services
o Perform cold calls and process applications
o Analyze client information to verify qualification of loan including employment, income, and credit verification
o Maintain an accurate balancing record
o Manage, train, evaluate, and guide new employees
o Open new personal and business accounts, consumer loans, and investments
o Retain client relationships by visiting businesses and organizations throughout the community
o Train new employees on handling and overcoming objections
o Assess new and changing financial market
o Familiar with local and state competition
United States Navy, June 1998 August 2002 Navy Seal
ACHIEVEMENTS
o Graduated from BUDS (Basic Underwater Demolition School), Navy Seals
o USA Team Gold Medalist weight lifting
o Two Time National Gold Medalist
Richard Bradley
U.S. Naval Seal Team (3) Master Chief Petty Officer, United States Navy
8639 King Hollow Road
Mount Pleasant, TN 38474
Home: 931-292-6133
Mobile: 931-703-9135
rbsealthree@yahoo.com
Special Forces Military Veteran
OBJECTIVE: An Entry Level Position in a progressive and Creative Environment With an Opportunity to Advance in Status.

EXPERIENCE: 6/1986 - 11/2009 United States Navy
U.S. Naval Seal Team (3) Master Chief Petty Officer

U.S. NavalSpecialWarfareUnit

Daily Responsibilities Included: Naval Operations, including Special Maneuvers, and preventing any terroristic attacks committed against Foreign Lands Allied with the United States, Including any act's committed in or against the United States. Oversaw Inventory of Supplies and Weapons. Maintained Dive and Jump Equipment. Assisted with maintenance of both the air and sea transportation used in daily Operations. also Responsible for daily reports and operations assigned by our commanding officer along with making recommendation's for promotions and maintaining a professional military standard.

5/1995 - 8/1998 BJ's Wholesale Club, Inc.
Warehouse Supervisor

Warehouse(Lead) Supervisor

Responsibilities included: Supervised Warehouse Operations of 185 Trucking Bay's, Which Included over 375 Employee's. Responsible for writing reports concerning damaged material and also maintained daily progress reports and operations. Over saw the Shipping and Delivery of Materials were completed within specific and recommended time frames. also maintained time card's and payroll sheet's along with reports to main office on personal. also was in charge of hiring along with terminating personal who did not maintain a professional manner in the work place along with providing the proper training
as needed to insure a high standard of quality. also helped any Customer's with any problem's They may of had with any product sold buy the Company that may have been broken or damaged.

EDUCATION: 6/1994 - 6/1998 University of La Salle
Bachelor's Degree
I earned my bachelor's degree while in the Military along with my other bachelor's degree in Culinary Art's .
6/1994 - 6/1998 The Restaurant School of Philadelphia
Bachelor's Degree
I earned my bachelor's degree in culinary art's as a Pastry Chef and culinary Chef as well. I learned basic American, French,German,Italian and some Japanese pastry along with candy and chocolate making. I also learned to pre-pare menus and maintain a clean environment due to state health codes.

CERTIFICATION: 8/1986 United States Navy
U.S. Naval Jump School
8/1986 United States Navy
U.S. Naval Dive School
8/1986 United States Navy
U.S. Naval Seal Team Training
1/1986 United States Navy
U.S. Naval Specal Warfare School
1/1986 United States Navy
U.S. Navy Boot Camp

Robert Aguilar
602 W. Ramona St.
Somerton, Az 85350-3257
Cell: 707-812-8555
Email robert.aguilar3@yahoo.com
Objective
To obtain an employment opportunity in Yuma, Arizona
Technical
Languages
Bi-Lingual: Spanish Proficient in speaking, writing and reading
Platform: Microsoft Windows/Excel/Mac OS X
CPR Certified
Experience
24Hour Fitness Vallejo, Ca Personal Trainer I 08/2010-Present
Performed world class customer service and superb training sessions
The Pathway Home Yountville, Ca Peer Counselor 08/2007-06/2010
Performed as a mentor in a residential (PTSD) transition center for Gulf War Veterans
Naval Reservist San Diego, Ca U.S. Navy (SEAL) 04/1984-05/2009
Performed as an Active Duty and Naval Reservist (SEAL) Medic (Retired 2009)
Awarded (2) Purple Hearts (Gulf War)
Pharmaceutical/Medical Supply Sales Representative
Education
Napa Valley College Respiratory Therapy Program 09/2009
GPA: 3.5 (4.0 = A)
George Washington University Bachelor of Health Sciences Degree 04/1982
GPA: 3.5 (4.0 = A)
Mesa Junior College Associate in Physical Education 12/ 1979
GPA: 3.0(4.0 = A)
Outstanding References available upon request.
Fernando G. Varillas
127 HORTON AVE.
NEW ROCHELLE, NY 10801
Cell (914) 319-3285
Home (914) 654-8896
E-mail: Fernando.Varillas@yahoo.com
SEPTEMBER 2003/United States Navy SEAL TEAM 8, VIRGINIA BEACH VA
OCTOBER 2009 SPECIAL WARFARE OPERATOR
Successfully completed basic underwater demolition/ SEALS (BUDS) in San Diego, CA
Successfully completed close quarter combat training in San Diego, CA
Trained on baton retention, strikes, O.C, takedowns, and apprehension of personnel
Honorable discharge (2009)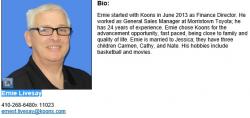 James Taylor Wharton
7530 Buckingham Dr.
Clayton MO, 63105
Phone 808-366-8218
Email:taylorwrite@yahoo.com

Summary of qualifications
1977-2012
Travel Agent, Grant Writer, Addictions Counselor, K-12 Teacher in Hawaii Public Schools, Office Manager, Small Business Owner, U.S Navy SEAL, Coast Guard Licensed Captain, Scuba Instructor and Guide in the Hawaiian Islands
Accreditations
US Navy SEAL, Professional Association of Dive Instructors, Master Captains License, PADI Medic First Aid, American Heart Association Basic Life Support for hospital workers

jarvis nash-kelly sr
SECIRTY SEPECIALIST ENFORCEMENT OFFICER, SECURITY PERSONNEL INCORPORATED
2434 north 47th street
Milwaukee, WI 53210
Home: 4149496273
Mobile: 4144443509
NALA) THE NATIONAL ASSOCIATION OF LEGAL ASSISTANTS
BLOOMINGBERG
AMERICAN LEGIONS
OSHKOSH AIR ADVENTURE
CRI FORCE PROTECTION
BASEOPS NAVSEAL AIR OPS
DOOMS DAY ENTERTAINMENTS FOUNDER (UTA) MECCA
UNITED STATES OF AMERICA MILITARY (NAVY) 1989- 1991-1994
NAVAL INTELLIGENCE SPECIALIST. APPRENTICE TRAINING.NAVAL SEAL WRFARE
Gary Colley
Las Vegas, NV 89148
Mobile: 928-277-7074
gdcolley300@gmail.com
COMMANDER UNITED STATES NAVY SEAL TEAM 2
United States Navy Coronado, CA Oct 1986 Feb 2006
Honorably Retired Commander United States Naval Command, Seal Team 2. Graduated OCS Jan 1986, BUD/S Class 167 May 1986. Assigned to NSWC, Little Creek Va. Seal Team 2 Devorac as an Operator. Primary Assignment Horn of Africa, Middle East and Eastern Europe. May 2001 return to Active Duty. Dispatched Nov 2001 Campaign on Terror. Multiple Deployments to Afghanistan and Iraq. wounded July 2005 and Retired Honorably Feb 2006.

M. ANDREW LUNDBERG
16422 Concord Falls Ln. Sugar Land, TX. 77498
E-Mail; Navy.Seal.1@Hotmail.com
OBJECTIVE; TO OBTAIN A CHALLENGING POSITION IN A MANAGEMENT AND OR SALES CAPACITY THAT WILL FULLY UTILIZE MY SKILLS AND EXPERIENCES WHILE OFFERING CAREER GROWTH OPPORTUNITIES.
1983-1992 United States Navy SeAL Team One, NAS Miramar/Coronado Il. S.D. Ca.
U.S. Special Forces Instructor/ Team Leader/ Sniper
Supervised 20-25 team members, planned and directed daily operations to strengthen team readiness and morale. Instructed 20-150 students specializing in building entry tactics, scouting, hand signals, obstacle traversing, cover/concealment, vehicle assaults, victim rescue, bombs and explosives, and defensive tactics. Responsible for maintaining above expert shooting scores, coordinated with other members to provide adequate safety for building entry teams, distinguished foreign and domestic dignitaries as well as civilians. Conducted threat analysis for various military bases and provided personal protection for the Chief of Naval Operations.
GAMALIER (GAMMY) FIGUEROA
GAMMYPR@GMAIL.COM
8201 MEMORIAL LANE APT 2036 PLANO TX 75024 (940) 205-8827
USA Navy Various Commands 1993 to 2006
Navy Seal Team 4 & 6, Basic Underwater Demolition /SEAL School
Unconventional And Special warfare operations including counter-drug operations in Central and South America and the Caribbean. Additionally, I trained federal agencies and foreign countries in firearms, close quarter battle and other combative skills.
U.S. Navy, Naval Special Warfare Unit, Military Exercise Planning Cell Leading Chief Petty
Officer, Led the planning and management of a 15 member platoon responsible for 100+ engagements in 20+ different countries across the world.
AWARDS
Master Training Specialist Insignia, U.S. Navy
Academic award winner, U, S. Navy boot camp, ranked 1 of 74 graduates
Honor graduate U.S. Navy Aviation Mechanic A school. Ranked 1 of 12
Honor graduate from Federal Law Enforcement Training Center (FLETC) BOP
Seal Team Four Sailor of the Quarter
Bronze Star with combat V, Seal Team Four
Navy Commendation medal with combat V, Seal Team Four
Navy Achievement medal
Combat Action ribbon
Sea Service Deployment ribbons, four (4)
National Defense Service medal
South and Central America Service medal with 2/stars
Joint Meritorious Unit Commendation medal
Expert M-4 and Pistol medals