You are here - PHONY NAVY SEALs Verifications > FAKE SEAL OBITUARIES


FAKE SEAL OBITUARIES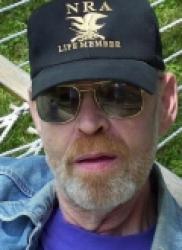 I receive constant SEAL obituaries for review and a high number of them were never SEALs. This comes from the simple fact that whoever writes your obituary writes what they know about you. If theyve been deceived all their lives about a persons service it comes out after that person dies from the surviving spouse or children. They take it to the grave
A sad fact is websites like Legacy.com and Ancestry.com simply post obituaries as fact and generations read lies told about that persons service forever.
In the attached obituary, Mr. Newman is remembered for his service in Vietnam on SEAL Team THREE but SEAL Team THREE wasnt formed until the early 1980s and hostilities ended in Vietnam in 1973. It says Mr. Newman graduated BUD/S Class 151 (SEAL Training Class) but BUD/S Class 151 didn't graduate until June, 1988; 25-years after the Vietnam War ended.
The most Purple Hearts ever awarded was Nine, and no SEAL was awarded seven as Mr. Newman obituary states. Mr. Newman is not listed in the SEAL Database as ever being a Navy SEAL.
Im sure whatever Mr. Newman did in the service was honorable but his Navy SEAL claims are not true.
Danny L. Newman AGE: 64 Gloucester Township Danny Lee Newman on February 24, 2012, of Gloucester Twp. Age 64. Beloved husband of Dale (nee Witz). Loving father of Denise Hayes and her husband Jim and Christopher. Proud grandfather of Sean Goodson, Ryan Hayes and Alyssa Goodson. Danny retired from the United States Navy as a Chief Warrant Officer 4th Class. He proudly served the country he loved in Vietnam on Seal Team 3 (Class 151). During his career in the Navy he received 7 Purple Hearts, 3 Bronze Stars and 2 Silver Stars. He was a 33rd Degree Mason. He loved his dogs, Reese, Kaylee and Saydee Jo. Danny will be sorely missed by the family that he loved. Danny requested his services be private. He will buried at sea with military honors. Arrangements are under the care of EGIZI FUNERAL HOME, Washington Twp. Condolences may be shared with the family at www.egizifuneral.comDanny asked for donations in his memory be made to the Camden County Animal Shelter, 125 County House Rd., Blackwood, NJ 08012. "A Life Well Lived Is Worth Remembering" - See more at: http://www.legacy.com/obituaries/courierpostonline/obituary.aspx?n=danny-l-newman&pid=156093232#sthash.qIkv3YJe.dpuf
Sean P. McLaughlin, 42, died Nov. 5, 2008, in Manchester. He was born in Boston on Nov. 20, 1965, to Jonathan and Dorothy (Ellsbree) McLaughlin. He was a resident of Chester for the past three years. Prior to that, he resided in Manchester. He was a quality assurance director at TransMedics, Andover, Mass. He was a six-year veteran of the United States Navy, having served in the Persian Gulf as a Navy Seal. He was an avid Red Sox and Patriots fan. He coached girls softball at MGSL and also volunteered with the Chester Recreational League. - See more at: http://www.legacy.com/obituaries/unionleader/obituary.aspx?n=sean-p-mclaughlin&pid=119856643#sthash.24f6uvJm.dpuf